Crossfit is CONSTANTLY VARIED, HIGH INTENSITY, FUNCTIONAL MOVEMENT.
Ger Sasser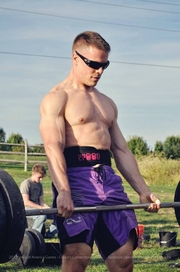 Ger is head coach and owner of CrossFit Countdown. He received his CrossFit level 1 Trainer certificate in 2011 and the Olympic Lifting Trainer Certificate in 2012. Ger is an active CrossFit competitor and placed 8th in the Central East Region in 2011, 7th in 2012 and 6th in 2013 and 2014, and 6th in the Atlantic Region in 2015. He is currently a member of the NPGL team San Francisco Fire.
Cassandra Sasser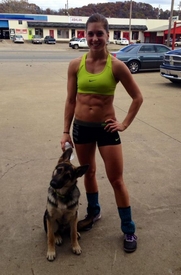 Cassandra has been an athlete from a very early age and received a full scholarship for her abilities as a softball player. She has been crossfitting for over a year and received her Level 1 trainer certificate in November 2012 and her CrossFit Kids certification in June 2013. Growing our kids class and helping develop great, polite, and strong human beings is her main goal. She loves to see people grow, set personal records, and be stronger and healthier every day.
Have questions or feedback? We would love to hear from you! Email or call us!
We can be reached by email at CrossfitCountdown@gmail.com
or by phone at:
304-654-7009